Give in to temptation
This opulent villa is a two-acre property on the gentle slope of a quiet hill outside Calangute. Built with Balinese influences, this villa overlooks huge private gardens filled with fruit trees, a mini-walking garden, a koi pond and a waterfall. Watch the sun set with a drink in your hand as you de-stress in your private pool. The owners of this nature retreat also run the Solita, a classic luxury yacht available for exclusive charter, which will take you out to sea to spot dolphins and down Goa's secret backwaters and past quaint villages, transporting you to the world of old.
So which sumptuous haven are you splurging on?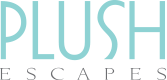 Last updated: Thursday, May 6, 2021